We now have the first batch of IB15's packaged up and ready to go out the door. They are intended for home theater infinite baffle use, and as a result are 8ohm drivers. Running a pair in parallel at 4ohm off a modest pro audio amplifier will easily push these drivers to high levels. They have a full copper sleeve on the pole to lower inductance and distortion. Due to the low inductance they also have very good high frequency extension which could be beneficial in dipole applications. They are hand coated paper cone with a hand coated and sealed foam surround. Here are the parameters:
Fs: 16Hz
Qms: 6.8
Vas: 439L
Cms: .45mm/N
Mms: 220g
Rms: 3.239
Xmax: 18.5mm
Xmech: 25mm
Sd: 830sqcm
Vd: 3.07L (p-p)
Qes: .78
Re: 5.5ohm
Le: .33mH
Bl:12.49
Pe: 500W
Qts: .7
1WSPL: 86dB
2.83V: 87.3dB
IB15 Dimensional Drawing
http://www.aespeakers.com/pdfs/IB15-dimensional.pdf
Weight: 19lbs
COMING SOON - $199 each or

4 for $700
The goal was for a driver that would give a low F3 point, requiring no eq to boost the low end. The other goal was for a very low distortion, low inductance driver. As you can see from the parameters, Le is a tiny .33mH, lower than many midbass/midrange drivers.
Modeled in an IB alignment gives a Qtc of over .7 with F3 of around 17hz. Four of these drivers with a total of 600W will reach Xmax at 20hz, while delivering a level of just under 120dB without any room gain figured in. You can expect very good output levels as low as 10hz in room.
Here is a quick picture of the initial batch of drivers on the tables being built, followed by a couple pics taken of the finished woofers.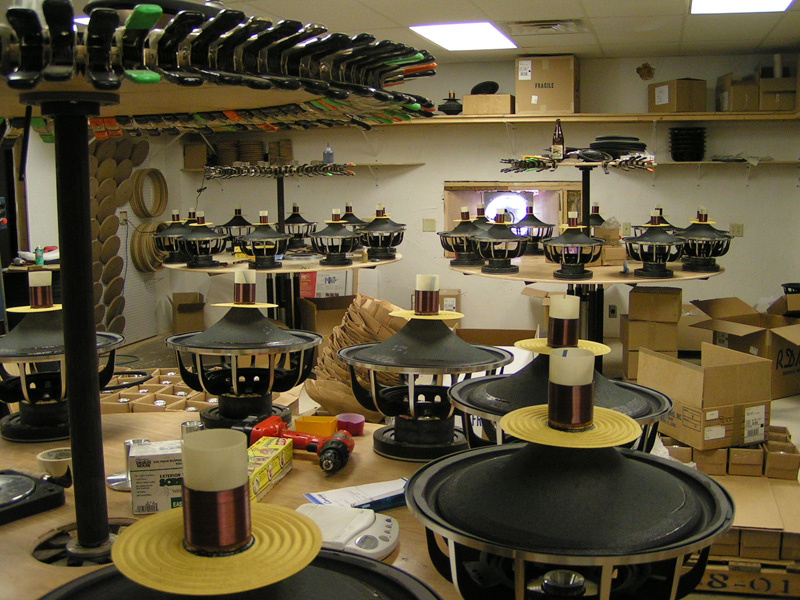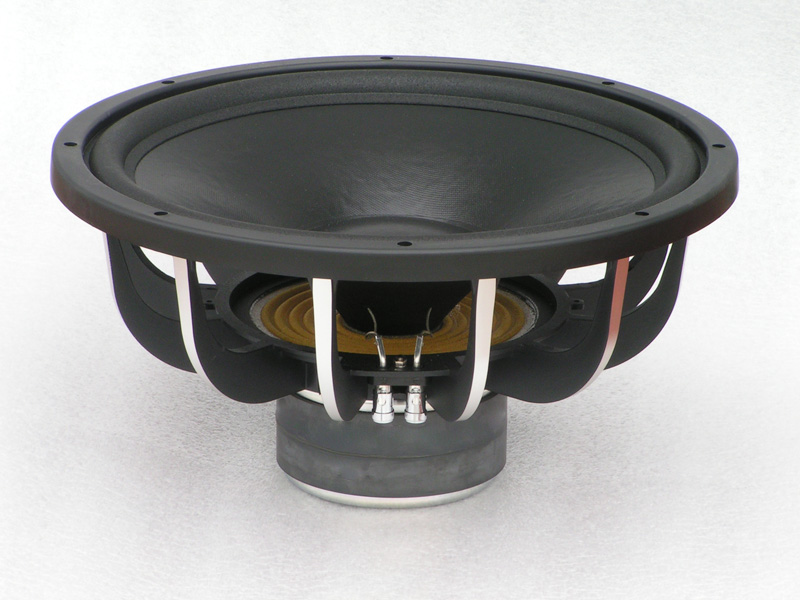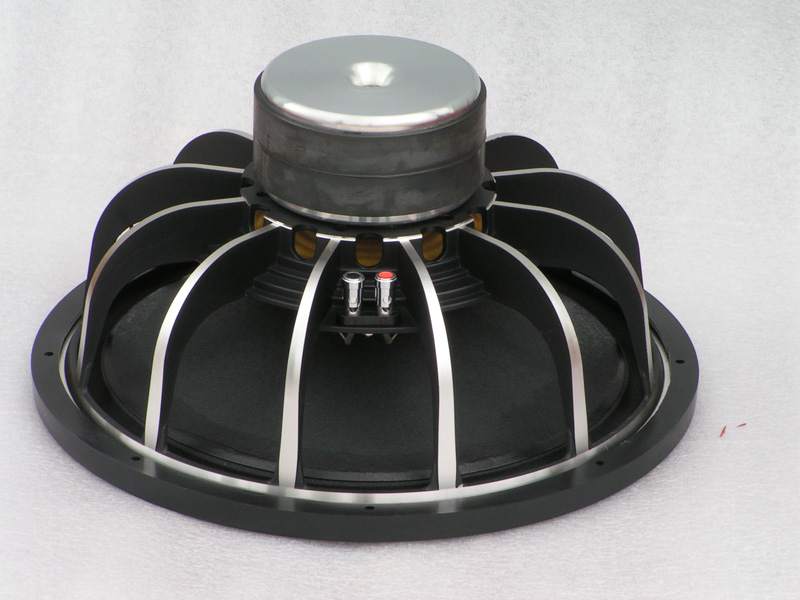 John