Hi Everyone,
We have some closeout C15.1 available. These are quite similar to the older AV15's we used to sell. They use the same 2" coil, cone, etc. They are dual 2ohm coil. Parameters are slightly different, but they still model close. In any case, they are a nice 15" driver with 23mm Xmax for $125 each. Yes, you heard that right, $125.
Here are the parameters and a picture:
C15.1 15" alum cone woofer
Quantity Available:

*** 1 Left ***
Fs: 22Hz
Qts: .46
Qms: 9
Qes: .48
Re: 2.9ohm
Bl: 16.75Tm
Z: 4ohm
Le: 3.3mH
Vas: 130L
Mms: 340g
Cms: .154mm/N
Sd: 771sqcm
Xmax: 23mm
Vd: 3.54L
With these a 2.2cubic foot sealed enclosure stuffed nicely gives a Qtc of .7 with 35Hz F3. Vented enclosures could range from 2.5cf tuned to 35hz for maximum output in a car, all the way to an 8 cubic foot EBS enclosure tuned to 18hz.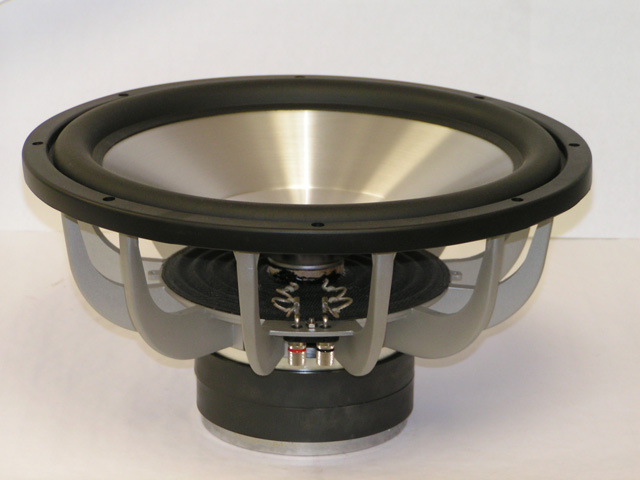 Give us a call 920-469-9198 to place an order. At $125 each these will not last long.
John