Hi Everyone,
We have some more closeouts available, This is the C12.1. These are also quite similar to the older AV15's we used to sell. They use the same 2" coil, cone, etc. They are dual 2ohm coil. These have the addition of copper sleeve covering the entire pole to lower inductance, like the Lambda woofers. As a result Bl is slightly lower as the pole OD is turned down .050" to fit the copper on.. They are a very nice low distortion 12" driver with 23mm Xmax for $125 each.
Here are the parameters and a picture:
C12.1 12" alum cone woofer
Quantity Available: 6pcs
Fs: 27Hz
Qts: .5
Qms: 9
Qes: .48
Re: 3ohm
Bl: 16Tm
Z: 4ohm
Le: 2.3mH
Vas: 37L
Mms: 265g
Cms: .13mm/N
Sd: 446sqcm
Xmax: 23mm
Vd: 2.06L
These will be ideal for a small sealed enclosure for car audio. Around 1 cubic foot sealed would be perfect with box fill.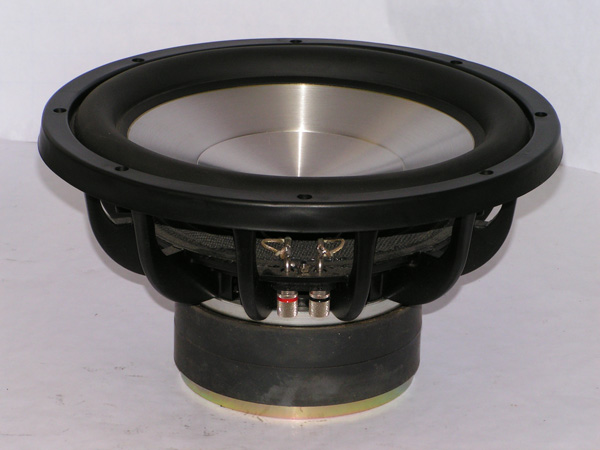 Give us a call 920-469-9198 to place an order. At $125 each these will not last long.