Here is another closeout we have that we are blowing out. These use a poly cone/foam surround the same as the old Lambda SB12's and PB12's. They have a 4 spoke cast aluminum frame. These use the coil from the old PB12's also. They are dual 4ohm. Physical overhang on these is 14mm with the Bl curve showing about 16mm Xmax.
C12.2 12" poly cone woofer
Quantity Available: 29pcs
Fs: 21.5Hz
Qts: .38
Qms: 4.5
Qes: .415
Re: 6.6ohm (in series)
Bl: 18.25Tm
Z: 8ohm (in series)
Le: 2.0mH
Vas: 154L
Mms: 155g
Cms: .35mm/N
Sd: 553sqcm
Xmax: 16mm
Vd: 1.78L
Suggested Power: 150-350W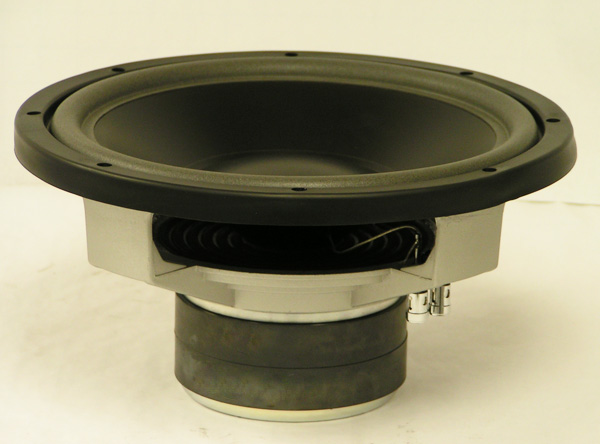 For car audio applications these will work well in 1-2cubic foot sealed enclosures or vented enclosures from 1.5cubic foot and up.
For home theater applications these can work well in 2-3 cubic foot sealed enclosures, or vented or PR enclosures of around 3 cubic foot tuned around 20hz.
These are only $75 each and offer huge performance for the price. To order give us a call at 920-469-9198.
John